Company Profile
Shenzhen SUNPC technology Co.LTD is a high-tech manufacturer of industrial computer hardwares.The headquarters located in in Shenzhen City,China and have its own factory. We have over 4 years of experience in computers and 3 years OEM partnership with worldwide famous firms. Proud of our production capabilities and competitive price, we are confident of bringing you advanced products that meet international standards.
We are committed to "honesty, high quality and technology development". The aim of our strong R&D team is to continually develop our products in the line of the latest technological developments and meet current market trends.
☆ Strong R&D engineers
SunPc, has a qualified working team that includes senior level mechanical and electronic R&D engineers, OEM Product/Sales manager, ISO 9001 trained manufacturing personnel, and an efficient logistics department. SunPc describes itself as an innovator of Applied Computing Solutions. Through ODM /OEM production, your are assured of designs that will meet your exact specifications. Our innovative ideas in manufacturing that will make your products a leading seller on the market. This results in short period of development time for projects.

☆ Worldwide Shipping
All goods are shipped to you direct from China. Shipping costs are based on the current rates of carriers such as UPS, FedEx, DHL, TNT, etc. Do you have a better way? We will, if you choose, use your preferred air or ocean freight forwarding service to deliver your merchandise to your desired location.
☆Wide Used field
The products are used widely in the crucial fields, such as military, telecom, mining, industrial automation, energy, traffic, aviation, health care, network, material, AI (artificial intelligence), security, vehicle, banking, entertainment etc.

☆Global Network
Nearly 80% of our products have been exported to over twenty countries in the world, USA, Thailand, Russia, Singapo re, Malaysia, Europe and the Middle East, etc. Due to our superior quality goods and exceptional after-service, we have built a strong reputation among our clients and have a large number of loyal OEM clients.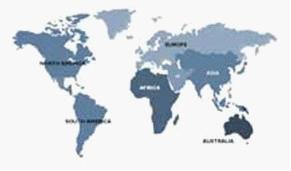 ☆Main products
Industrial panel PC: with intel Atom D525 , Intel Core 2 Duo from 8.4" to 19",fanless N2600 industrial panel pc
Industrial LCD touch monitor and open frame flat monitor 8" to 19"
Various fanlessEmbedded PC/Box PC
Rackmount workstation series: 4U with8" LCD display,8U with 15" and 17" LCD display
Low Power---Lower Radiation—Wide Temperature